Rabbi Cantor believes in Judaism as a vision of the good life, a way of bringing meaning into all that we do, a gift to be shared with all who choose to join in the destiny of the Jewish People, no matter what their calling.
Rabbi Cantor holds bachelor degrees in Arts and Laws from the University of Manitoba, and Masters Degrees in Hebrew Letters and Rabbinic Studies from the American Jewish University. He received his ordination as a Rabbi in 2000 from the Ziegler School of Rabbinic Studies, and has served congregations in Manitoba, Maine, Connecticut, and Tennessee.
Cantor Sofer's goal is to create Jewish community and continuity, giving people positive experiences that will make them identify as Jews and be proud of their Judaism.
Cantor Sofer has a Master's Degree in Directing from California State University and was ordained as a Cantor from Hebrew Union College in 1991.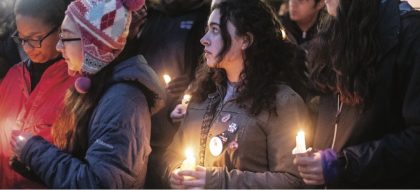 Even if you aren't a regular synagogue attendee, even if you have something else planned for Friday night or Saturday morning, I urge you to go to your local synagogue, and attend there in memory of the victims, in solidarity with the survivors, and as a statement of our People's refusal to abandon our fellow Jews.