Rabbi – Rabbi David A. Cantor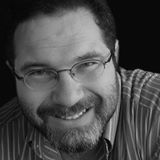 Rabbi Cantor believes in Judaism as a vision of the good life, a way of bringing meaning into all that we do, a gift to be shared with all who choose to join in the destiny of the Jewish People, no matter what their calling.Rabbi Cantor holds bachelor degrees in Arts and Laws from the University of Manitoba, and Masters Degrees in Hebrew Letters and Rabbinic Studies from the American Jewish University. He received his ordination as a Rabbi in 2000 from the Ziegler School of Rabbinic Studies, and has served congregations in Manitoba, Maine, Connecticut, and Tennessee. You can reach Rabbi Cantor at rabbi@tbslb.org;  His direct line is (562) 726-4116.
Rabbi's office hours: Please contact Rabbi by phone or by email for appointments; if his door is open, feel free to stop in and say "Hello!".
Cantor – Hazzan Judy Sofer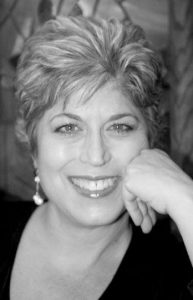 Hazzan Judy Sofer is the Cantor/ Educator at TBSLB. She is a member of the Cantor's Assembly and has been serving full-time in the cantorate for the last 25 years, originally officiating at Adat Ari in Anaheim Hills, Pasadena Jewish Temple and Center, and arriving in Long Beach in 2011. Besides leading regular Shabbat and holiday services with a newly formed adult choir, training bar/bat mitzvah students, she has initiated musical Torah School services and has recently lead drum circle services and a new Saturday morning service, Ruach Shabbat, together with her son Leeav (of Mostly Kosher).  She has also produced two extremely successful cantors concerts and is currently working on her third concert at TBSLB as a tribute to our beloved Rabbi Hazzan Emeritus David Kane, OBM, that will be performed by members of the Cantors Assembly including the current president, Alberto Mizrachi on December 29.
Cantor Sofer also serves as the Cultural Arts Program Coordinator for the San Gabriel Valley Jewish Federation and in that capacity she oversees numerous performing arts programs including a performing ensemble, the JFed Players, a community choir, Kol HaEmek, and helping to create a Jewish Youth Orchestra along with producing community coffeehouses, leading trips to Israel, and establishing a Visual Arts Exhibition.
Cantor Sofer grew up in Fullerton, California, studying originally at UCI and then going to Israel on the Junior Year Abroad Program where she remained for 11 years.  Having been involved as a singer, pianist, and actor in her high school and early college years in such groups as the Fullerton Civic Light Opera and other groups, she continued to perform professionally in Israel in Teatron HaCameri in Tel Aviv, making children's English teaching television programs in Herzlia Studios, and traveling with her own puppet theater in Israel, as well as teaching music and piano in the local schools.
Upon arriving back in the United Stated in 1985, she first completed her Master's Degree in Directing at California State University in Fullerton, graduating in 1990, and then returned to cantorial school at Hebrew Union College in 1991.
She has a wonderful husband, Shlomo, who has supported her following her dreams, and three fabulous children, Oren, Dean, and Leeav.  She is a new grandmother, with the arrival of her granddaughter, Winter, last February.
Cantor Sofer's goal is to create Jewish community and continuity, giving people positive experiences that will make them identify as Jews and be proud of their Judaism.
Cantor Sofer is a talented Cantor, musician and teacher with extensive experience, and we are fortunate to have her as a member of our clergy team.
You can reach Hazzan Sofer at cantorsofer@yahoo.com anytime.