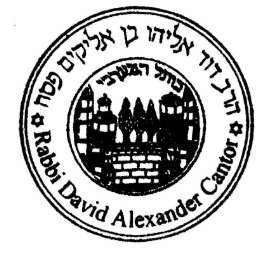 Rabbi David Cantor
Temple Beth Shalom 3635 Elm Ave Long Beach, CA 90807
direct line: (562) 726-4116
email: rabbi@tbslb.org Schedule a meeting with the Rabbi here.
From time to time Rabbi David Cantor sends out a message to the congregation. To read some of his past messages, please follow the links below:
March 1, 2021 – Talking God Down from Disaster – the importance of tempering one's passions
February 15, 2021 – Let's Build a Tent! And Remember not to Remember Amalek
February 8, 2021 – A Biblical Approach to Dispute Resolution
February 1, 2021 – A Return to IN-PERSON Services. Also the Ten Commandments
January 25, 2021 – Schedule a Meeting, Create a Class, and Complaints in the Wilderness
January 11, 2021 – Anything you can do, I can make worse
January 8, 2021 – The God of Abraham, Isaac, and Jacob
December 28, 2020 – A Blessing on Your Head

December 21, 2020 – Enough! My son Joseph is still alive! – the downside of following the triennial cycle
December 14, 2020 – Judah's surety: I shall stand guilty before you forever
December 1, 2020 – Should Our Sister Be Treated as a Zonah?
November 23, 2020 – How Does Your Garden Grow
November 16, 2020 – Honor your Mother by deceiving your Father
November 9, 2020 – At the Well of Desire to Find a Bride
November 2, 2020 – Lot's Hospitality should know bounds
October 26, 2020 – Abram Goes to War
September 11, 2020 – September 11
June 26, 2020 – Be Curious – Not Furious
June 19, 2020 – Black Lives Matter
June 12, 2020 – After the storm there comes a calm
May 22, 2020 – In the Wilderness
March 22, 2020 – Saying Kaddish Without a Minyan