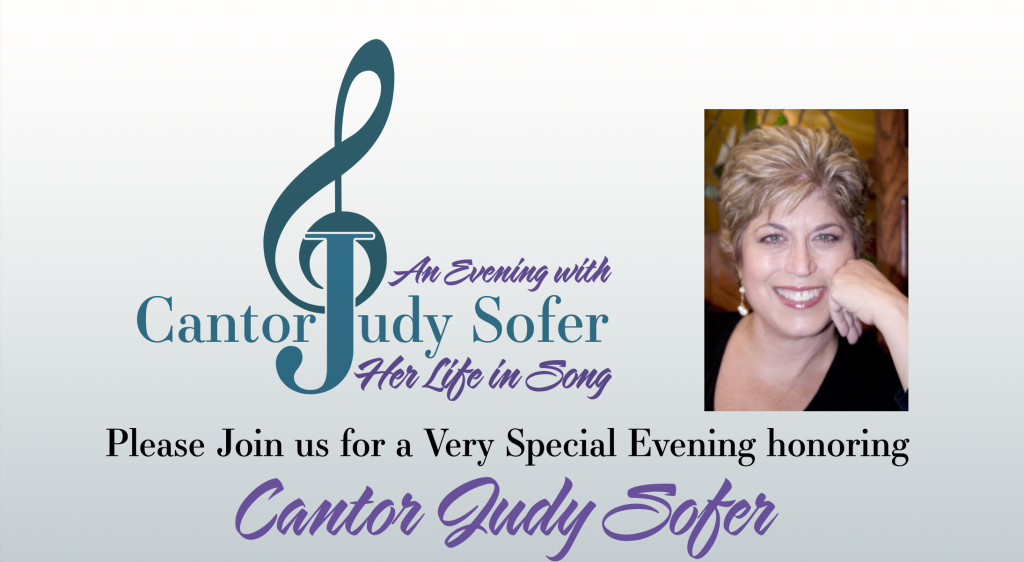 An Evening With Cantor Judy Sofer, Her Life In Song
Cantor Judy Sofer returns to Temple Beth Shalom in Long Beach, CA, on June 26, 2022, for "An Evening with Cantor Judy Sofer, Her Life in Song", an in-person album release concert concurrent with a retirement celebration joined by special guests Mostly Kosher, Sam Glaser, Kol HaEmek Community Choir, and esteemed voices of The National Cantorate.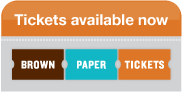 Sunday, June 26, 2022
VIP pre-reception: 5:00pm.
Concert: 6:00pm
Tickets and Sponsorship Opportunities:
$1000 Table of 10 (includes preferred seating, optional full page tribute ad, pre-reception, and CD)
VIP Tickets: $120 (includes pre-reception, optional 1/2-page ad, CD)
Admission+: $54 (CD + General Admission)
General Admission: $36
Tribute Ad:
Full Page – $72
Half-page – $54
About Cantor Judy Sofer
Cantor Judy Sofer currently serves as the Cultural Arts Program Coordinator for Jewish Federation of the San Gabriel and Pomona Valleys, as well as being the Cantor at Temple Beth Shalom of Long Beach. She began her Music and Theater studies at the University of California, Irvine. After making aliyah in 1974, Sofer completed her degree, along with a teaching credential, at Hebrew University in Jerusalem. While in Israel, she performed at the Cameri Theater in Tel Aviv and appeared in programs for Israeli educational television. Upon returning to Southern California in 1985, Sofer completed her Master's Degree in Directing at California State University, Fullerton. In 1994, she graduated from the Los Angeles Hebrew Union College Cantorial Program receiving her Cantorial Commission in 1999. She has also performed in many locations around Southern California as Soloist and Director/ Musical Director; she has conducted both Adult and Teen Choirs and produced and directed various concerts and shows in the San Gabriel, Orange, and Greater Los Angeles areas. Sofer has served as either Director or Producer in all the JFed Players' productions.
About The Album
The album is inspired by Sofer's lifetime in Jewish music, musical theater, Israeli folk and choral music. The curated playlist is sewn together from some of her top hits as well homages to her family members, past and present.Sofer records her renditions of popular songs such as "Over the Rainbow" and "When Sunny Gets Blue" that carry the spirit of Sofer's late sister and father through accompanying voices of solo flute and tenor saxophone respectively. Sofer is joined by her husband, Shlomo Sofer, for his first public premiere of his rich baritone singing voice through the Israeli folk song, "Zemer Nugeh" honoring Sofer's 11 years living in Israel. A special gem included in the circle of pieces incorporating family members is a world-premiere/release of the first original song composed for Sofer: "Hashkiveinu". This melody and arrangement was performed and written in dedication to Sofer by her son, Leeav Sofer, one Jewish Journal's 30 under 30 young Jewish leaders.The album features the voices and talents of Jewish musician greats such as Duvid Swirsky of the legendary Israeli band MOSHAV and the critically acclaimed folk/pop trio the Distant Cousins. The inspiring flute and saxophone throughout the album is performed by Latin Grammy award winning and Grammy nominated Anibal Seminario. Other esteemed artists include Mostly Kosher co-founder, Janice Mautner Markham on the violin, Eric Hagstrom on the drums and Marc Encabo on the bass.The glue that brought the album together was none other than Sam Glaser himself, acting as lead producer, tracking, mixing and mastering engineer. In addition to his incredible producing abilities, his voice and keyboard skills are sprinkled across the album as well.One more song of note is "Cafe Bekef", featuring a collaboration of nationwide cantorial greats of Sofer's colleagues including Cantor Faith Steinsnyder, Cantor David Perper, Cantor Laurie Rimland Bonn, Cantor Paul Busch and Cantor Jennifer Bern-Vogel.