Dear Parents,
Our Family Torah School brings Jewish learning to life, in the classroom and synagogue, in song and practice, helping students in Pre-K/Kindergarten through 7th Grade to grow intellectually, socially, and spiritually with their families. As the only Conservative synagogue in the Greater Long Beach Area these educational services are extended to all students interested in a Jewish education and their families. Family membership in the synagogue is now included when you enroll your child(ren) in our Family Torah School and is entirely tax-deductible.
Please don't hesitate to reach out with any questions you might have.
Amanda Rudman
Director of Education
education@tbslb.org
Torah School News and Events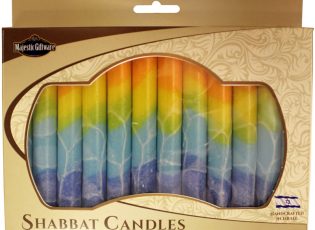 Support the Torah School with your purchase of handcrafted, high-quality candles from Israel.