Join us for Shabbat Services
Friday night services are held at 6pm and Saturday morning services are held at 10am. 
Services are also being streamed online.

To watch services from the comfort of your home, view the stream

here

. 
Shabbat Shacharit and Musaf
Our Shabbat morning services begin at 10am in the Sanctuary.  The services are led by our clergy and lay leaders. Following services, we have Kiddush with a chance to socialize, sing, and spend time with friends, family, and new faces.
All our Bar and Bat Mitzvah ceremonies take place in the context of Shabbat morning services. Our young people are taught to lead the services, mastering Torah reading, leading portions of the service, and giving a Dvar Torah - a teaching - to the congregation.
While our services are clergy-led, there are many opportunities to participate. In addition to doing Aliyot, congregants frequently read Torah and Haftarah, lead Shacharit, Torah Service, or Musaf, and serve as Darshanim (Guest Teachers offering a D'var Torah to the Congregation).
Shabbat Shalom and Welcome! We're so glad you're here!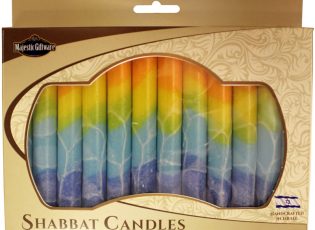 Support the Torah School with your purchase of handcrafted, high-quality candles from Israel.